←back
g'day,
i'm joe and i'm an audio engineer and artist based in melbourne.
when i was ten, i listened to "Hot Fuss" by The Killers, over and over for hours, in the back seat of my Mum's car driving from Wellington to New Plymouth.
recently i've been listening to Abdul Wadud, YL Hooi, David Sylvian, and Yves Tumor.
i like movies by David Cronenberg, especially
Videodrome.
my favorite Julia Holter song is "In The Green Wild" (edit 2019: it's possibly "Hello Stranger" now).
a track that really changed my approach to mixing audio was "Blue Dot" by Ondo Fudd. listen to it, you'll see.
when i was studying at UC Berkeley i saw my teenage hero Ezra Koenig at my favorite café, two afternoons in a row.
--
i discovered my passion for audio engineering when i discovered the work of John Oswald and other 'plunderphonic' composers. i quickly got my hands on a DAW and made a piece of music out of footage from a skate movie my friend was making.
five years later, i have a bachelors of fine art in music composition, a cert. IV in sound production, i've interned with some of melbourne's finest, and worked at studios all over melbourne.
i formerly worked as an in-house engineer at Smooch Records, and as the second engineer at Woodstock Studios. i was the A/V intern at MPavilion for their 2018/2019 season.
currently, i'm an engineer at the Brian Brown Studio at the Victorian College of the Arts, and an A/V technician at MPavilion for their 2019/2020 season. i also am the in-house engineer for record label Mirage Records.
i believe in a people driven approach to audio production. a studio can feel intimidating and elitist. i'm an advocate for deconstructing that culture - in addition to making the environment friendlier, it produces the best results.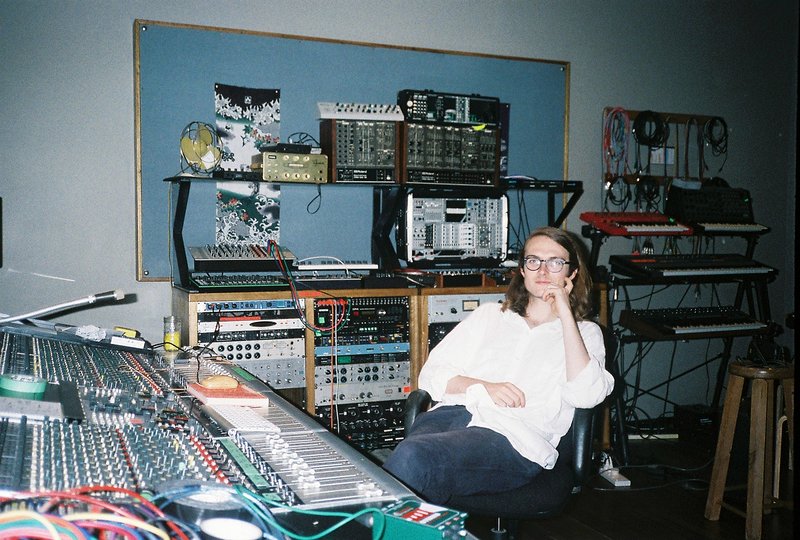 me in the studio, late 2017. the hair was a mistake.